Recordings for Album "III"
Jimmy Olsson + Raimund Breitfeld Sailon : Recordings for Album III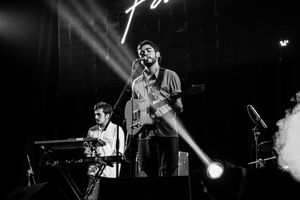 "

""Be You" is everything you would want in a great song from rhyme or reason to heart & hope. The listener will pick up on lyrics like "You will persevere…Be the one your soul shines through", which will make you feel so full & complete. This positive, loving message is just icing on the cake in what already is a dynamite song overall. "Be You" is a perfect blend of elements all coming together in harmonious fashion making the World 5 experience a highly desirable commodity. This single is one incredibly strong effort that should receive major recognition & airplay worldwide."" Check out WORLD5´s phantastic brand new single "Be You", released March 8. on Spectra Records / Spectra Music Group. "Be You " is an uplifting pop-rock song, powerful and produced in the typical style of WORLD5. The song´s story is about taking a broader aspect in life, for all of us, who at times, can forget how powerful our spirit truly is. The song is the first single from their upcoming third LP release, "3"  "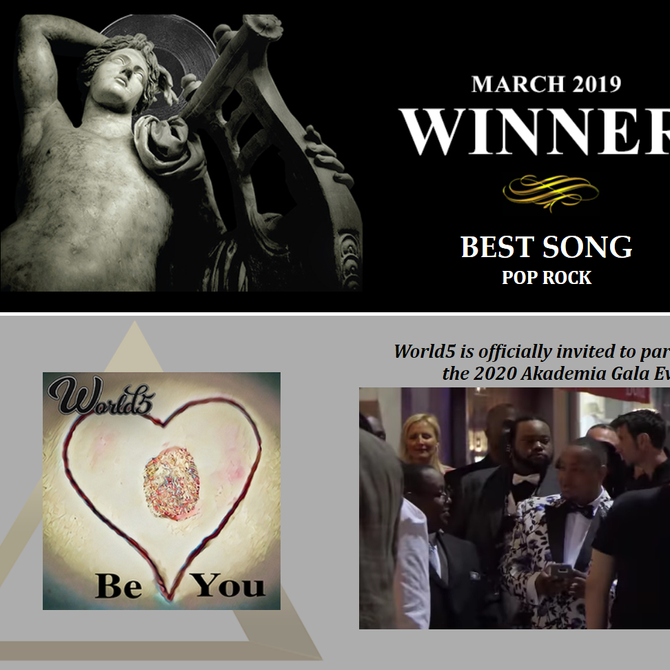 WORLD5 wins AKADEMIA MUSIC AWARD
Best Pop-Rock song "Be You"